Did lockdown work? Sweden did not have a mandatory lockdown. How does their Covid story compare to the UK's?
How many people died per day?
The overall shape of the curves for UK and Sweden is remarkably similar.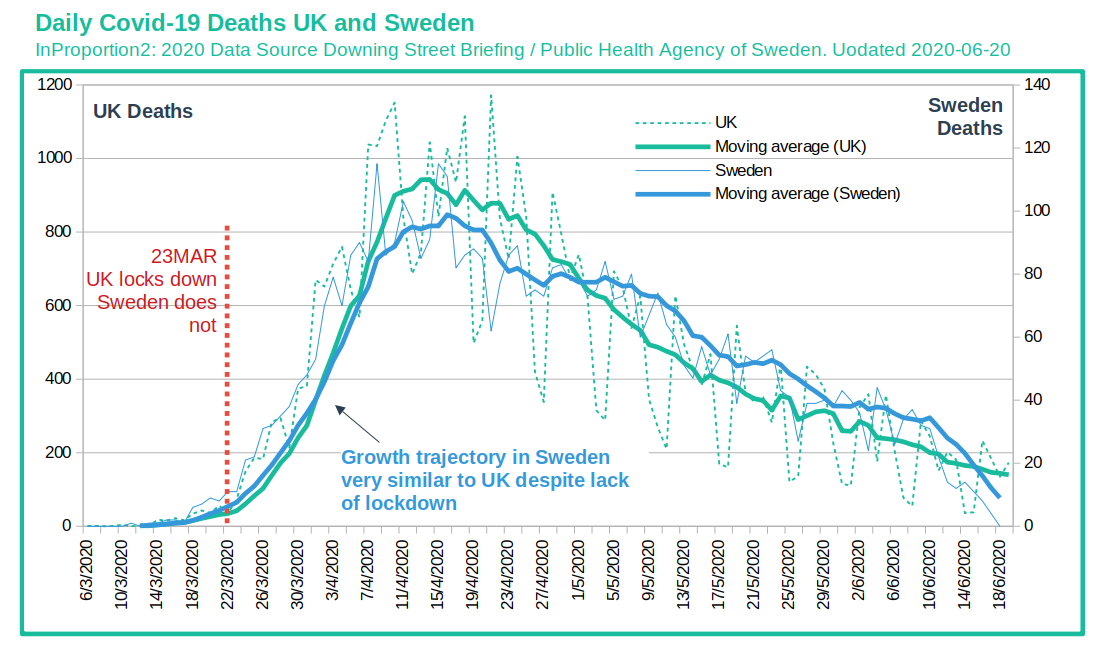 In deaths per million population, the daily numbers for Sweden are lower …
more ...