Opinions on Government responses to Covid-19 are highly critical.
Respondents to this straw poll were asked to indicate their estimation of what friends, family and workmates thought of the Government's handling of the coronavirus. Here are the results for the UK respondents: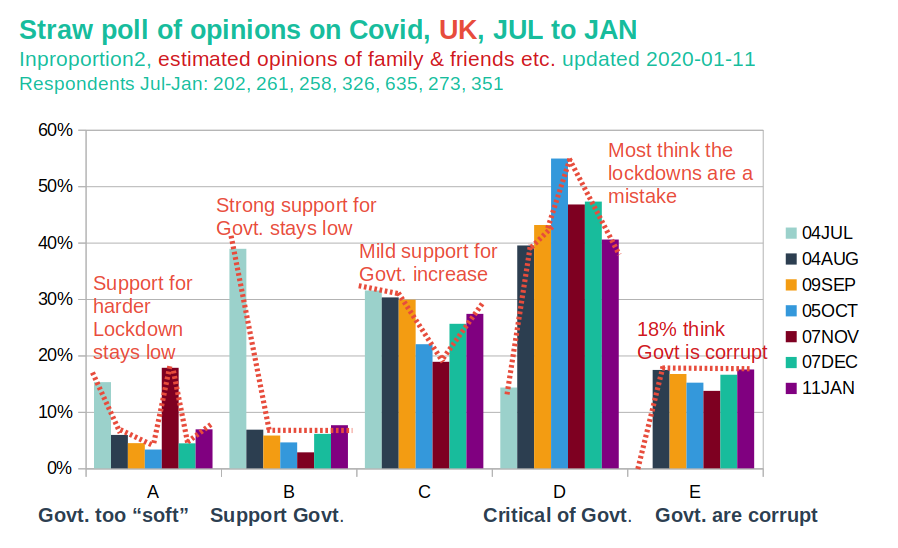 Below are the response options A to E …
more ...