In May, "Tucker Carlson Tonight" remained the No. 1 cable news show among adults 25-54. With his other Fox hosts, he dominates cable news in the US. His monologues are forceful and provide a good insight into the mood of the nation - (well perhaps half of the nation, the other half prefers MSNBC or CNN)[1]
Tucker Carlson's monologue from 11 June 2020:
The cost of shutting down is hard to calculate - but staggering
Tens of millions more unemployed
Thousands of businesses closed never to reopen
More people are

depressed
suffering deteriorating relationships
more dependent on drugs and alcohol

People have been banned from burying loved ones
Cancer screening has been stopped
Bottled up frustration and anger takes many forms - rioting is obviously one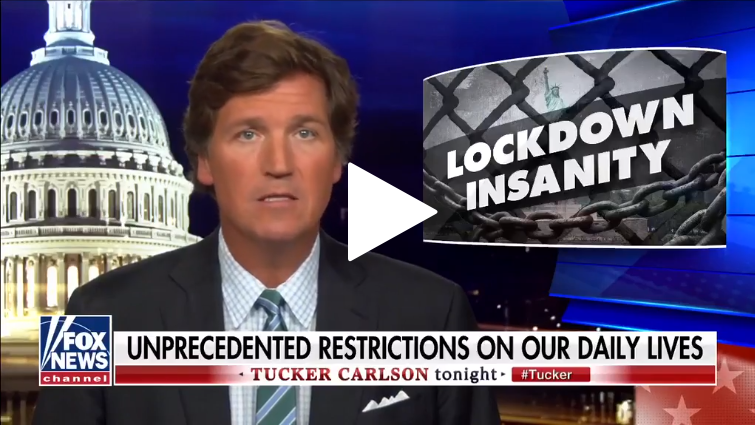 Surprisingly people the people behind the lockdown have no regrets, the say they had no choice
It is the biggest decision of our lifetimes

But all are mesmerized on the "woke" revolution that is underway. (A separate country being set up in Seattle! [2])
Were the lockdowns necessary?
Were they lying to us about Covid?

Yes, conclusively. We can prove the lock downs were not necessary at all

States that never locked down at all, in the end turned out no worse than states that had mandatory quarantines

States that have been quick to reopen have not seen explosions of Coronavirus

All is the opposite of what the media said would happen

The media predicted mass deaths all over the country

In places like In New York, Pennsylvania, Jersey, Massachusetts, panicked governors forced nursing homes to accept infected corona virus patients. As a result many thousands died and died needlessly

But covid has proved to be dangerous but manageable
Where is the media?
Far more dangerous were the lockdowns themselves

This is a remarkable story but it is going almost entirely uncovered:

The media

would rather tell you why you need to hate your neighbour for the colour of his skin

don't want to revisit what they were saying just a few weeks ago

acting as press agents for power drunk politicians

News anchors were ordering you to stop asking questions and obey, "Staying home saves lives. If you love your mother, you will do what I say"
Memorial day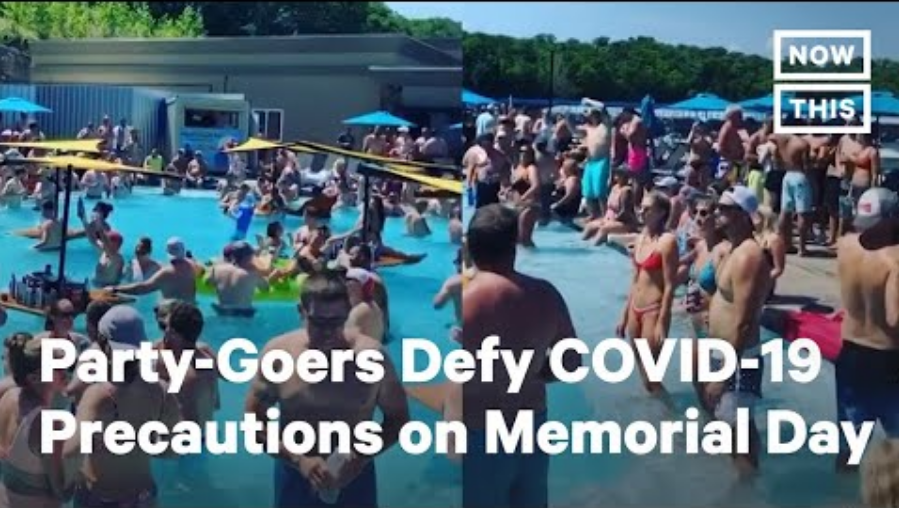 Memorial day happened, 25th May and millions of Americans headed out of doors. Few if any were wearing masks or practising social distancing

The media attacked them as killers:

"Swimming with your kids at places like Lake of the Ozarks is tantamount to mass murder"

"Looks like some kind of human stew"

"That's curving the curve not flattening it"

"98000 people are dead how dare you leave your house"
George Floyd protests

Five days later the same brain dead news anchors seemed to cheer on the protestors as American cities filled with them - and even as things turned violent:

"This is how America was started"

"We must demand that this country becomes more fair and just"

"Outraged protestors are what have made the US what she is

"Citizens have no duty to check their outrage"

One minute they are mass murderers for going outside, now they are American heroes and patriots

"Rioting is not a health risk, it will not help spread the virus"
Does a single American believe any of it?
Authorities are done trying to convince you, they are now issuing decrees

During the lockdown people whose loved ones died were prevented from having funerals

Now someone useful, George Floyd, has died and he has three funerals

You were played, we were all played

Corrupt politicians scared us into giving up control over the most basic things in our lives

They gave more power to antifa while the rest of us are trapped at home and censored online

A public health emergency was used to subvert democracy
How could they do this?
We let them do this?
We believed them therefore we obeyed them
None of us will ever make that mistake again
Notes and sources:
[2] Seattle: "The streets are barricaded, men with assault rifles stand guard at checkpoints. There are painted-over surveillance cameras, and a sign says "Welcome to the Capitol Hill Autonomous Zone."