Euromomo advise that the latest figures may not be reliable and should be treated with caution. However, so far so good for their less stringent lockdown policy according to the Oxford University Coronavirus Government Response Tracker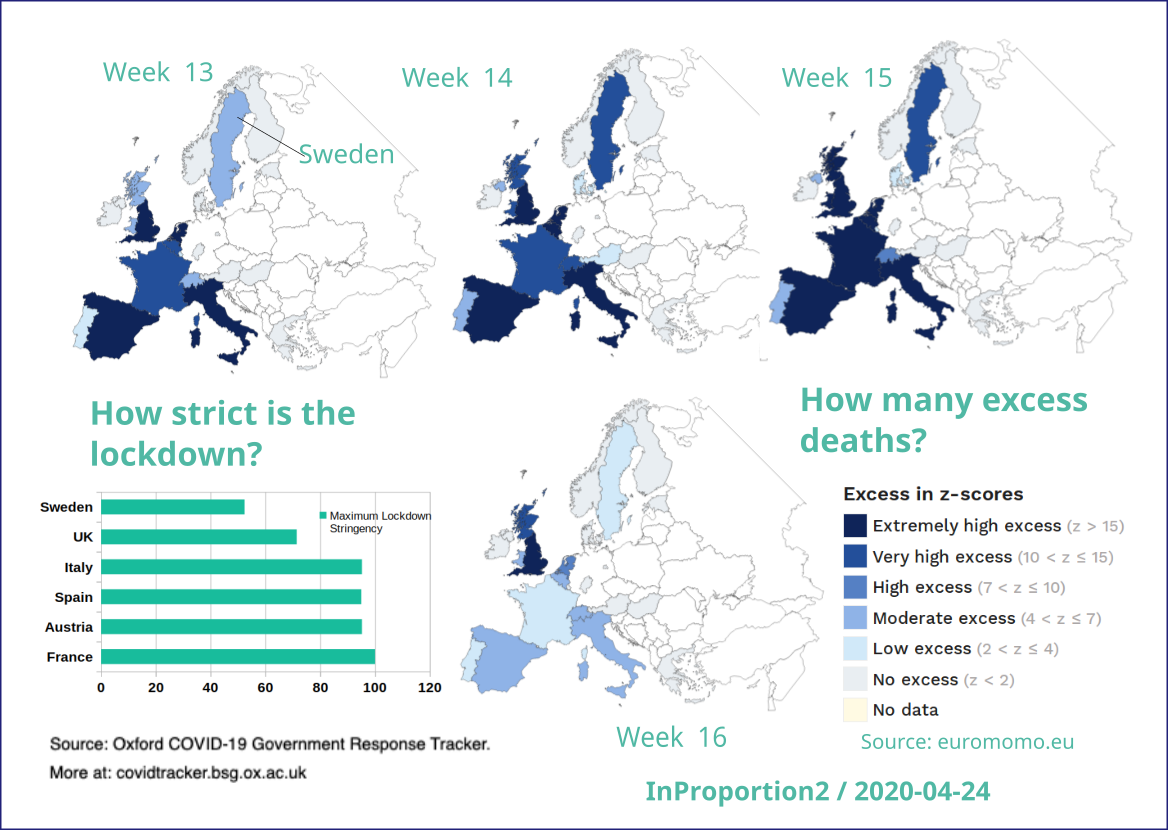 Blogmire analysis
An excellent analysis of Sweden has been written up at the www.theblogmire.com Is Lockdown Essential? Comparing the Swedish Experience With the Imperial College Model Suggests Otherwise. by writer and journalist Rob Slane.
A key chart is the following, which shows the huge discrepancy between what the Imperial College modellers forecast for Sweden and what the outcome so far has been. This chart ought to be a huge wake-up call to those who are dogmatic that Imperial College's models are sound and that the strict lockdown has been appropriate.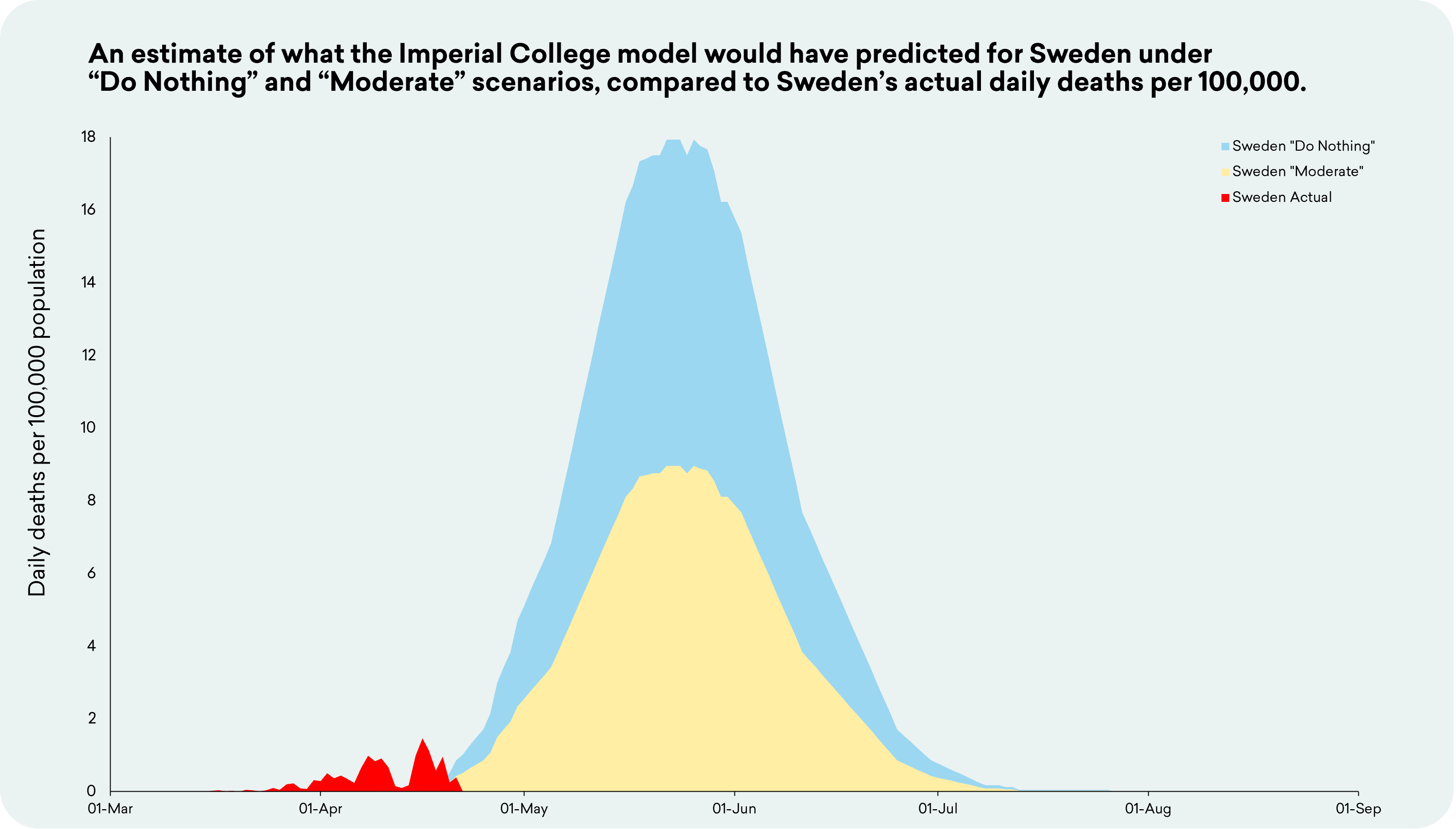 Slane makes a key conclusion:
If lockdown were essential to dealing with Covid-19, what we would expect to find is a very marked difference between Sweden, which has not followed this path, and those countries which have. And it doesn't matter which way we slice, dice and splice the data, if "Lockdown Theory" were true, that pattern would emerge somehow and at some point. It couldn't not emerge, if the theory were true.
Sources: