Opinions on Government responses to Covid-19 are highly critical - but maybe softening a little - perhaps as people start to see "light at the end of the tunnel" but as old saying goes, they should be careful that it is not the train coming the other way.
Respondents to this straw poll were asked to indicate their estimation of what friends, family and workmates thought of the Government's handling of the coronavirus. Here are the results for the UK respondents: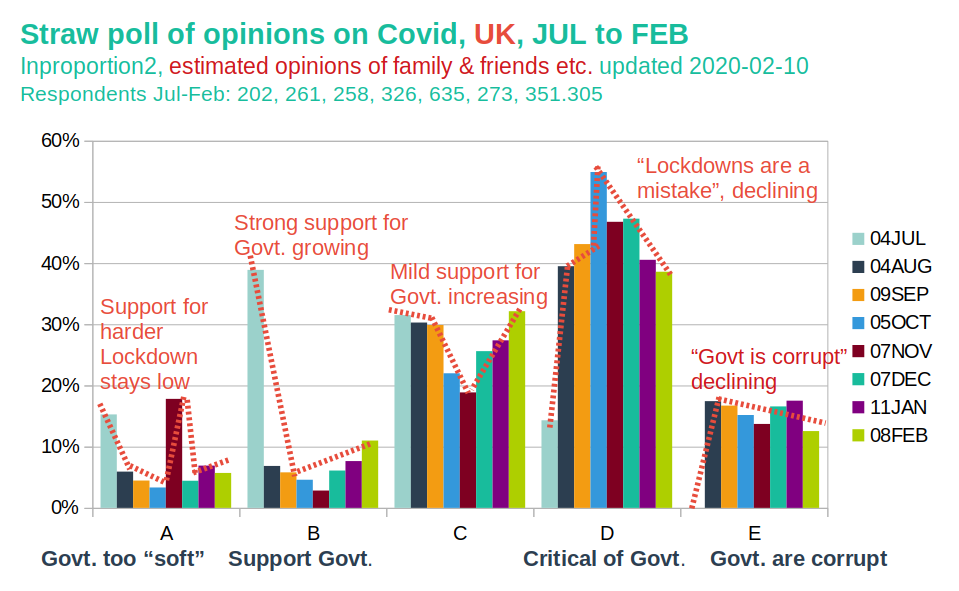 Below are the response options A to E. Respondents were able to choose multiple selections, in which case their "score" was divided across the selected options: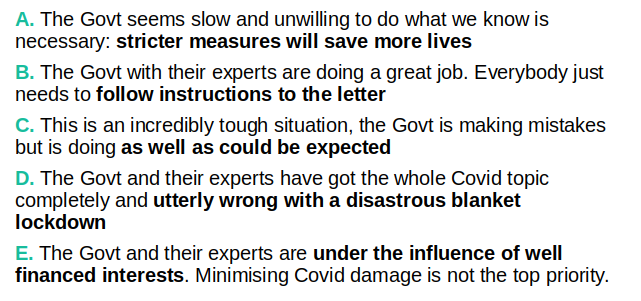 The conclusions that can be drawn from a straw poll are limited due to the sample size and the inevitable selection bias that results from participants self-selected via twitter. However, by asking the same question hundreds people each month in the same way, it is is indicative if a trend becomes evident.
Here are the results for the question "Which of the following represents YOUR opinion?"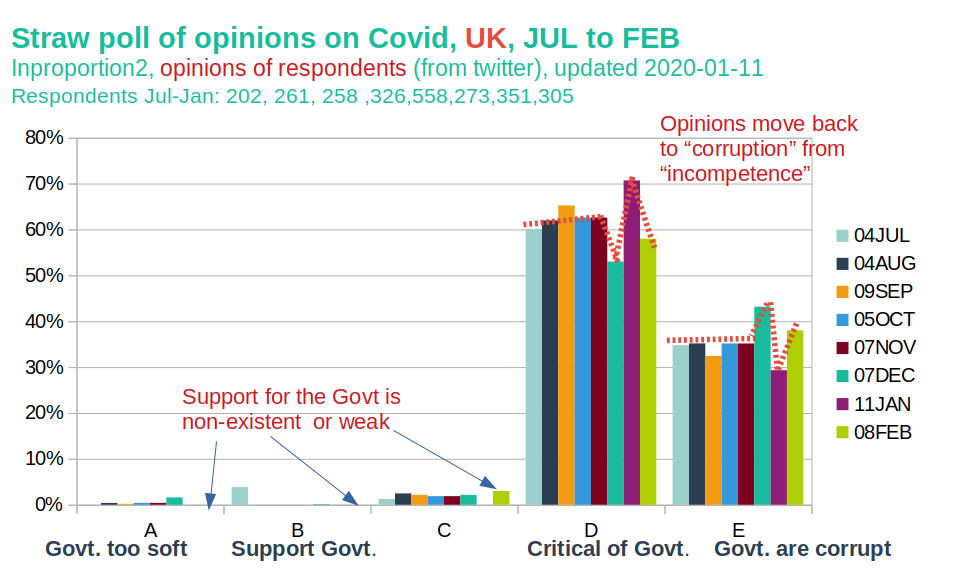 In all categories, the most popular response in both groups this month was again D, that "The Govt. and their experts have got the whole Covid topic completely and utterly wrong with a disastrous blanket lockdown"
Covid vaccinations
An additional question asked people their views on covid vaccines. The results are shown here: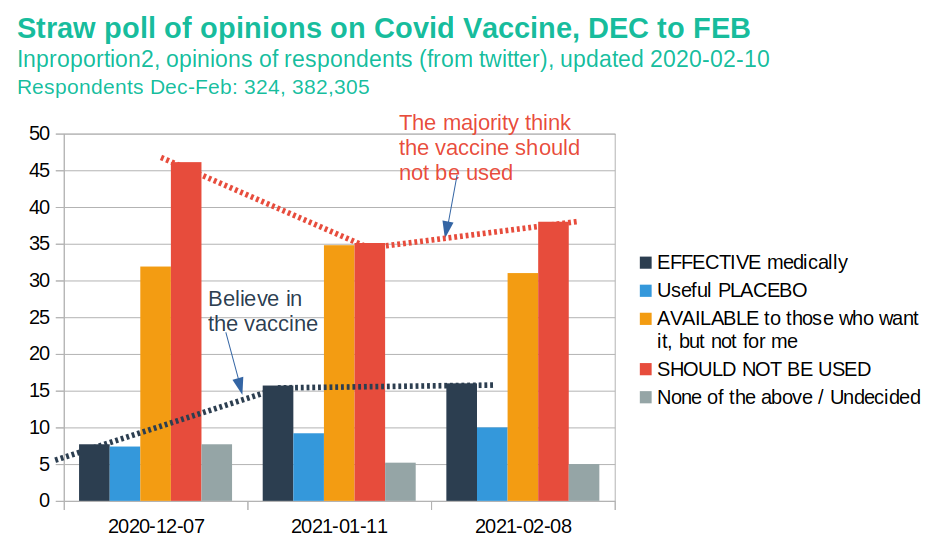 The question: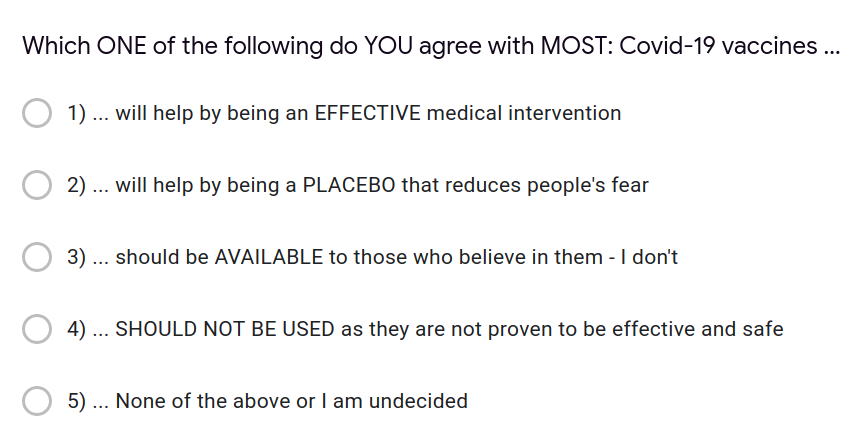 Previous straw poll results can be found here
Many thanks to all who took part in this straw poll!